SOLIDWORKS Machine Design
Unique Functions of SOLIDWORKS for Machine Designers
SOLIDWORKS – Benefits for Machine Design
Customized Interface for Machine Designers
Interactive Design of Machine Elements
Intuitive Design of Mechanisms using SOLIDWORKS Mechanical Conceptual
Estimation of Costs using SOLIDWORKS Costing – Design for Cost
Ability to visualize, check and validate Design Concepts in 3D
Production-ready Bi-Directional Parametric 2D Drawings that update automatically with Design Changes
Communicate 2D and 3D Designs using e-Drawings – for SOLIDWORKS, AutoCAD DWG and DXF
Machine Design Library Sketches, Features, Parts, Assemblies for Drag-and-Drop
Reduce or eliminate ECO's and ECN's ( resulting in cost benefits )
Improve Reliability by performing FEA using SOLIDWORKS Simulation inside SOLIDWORKS – No Translation of design data
Special Toolset for Machine Designers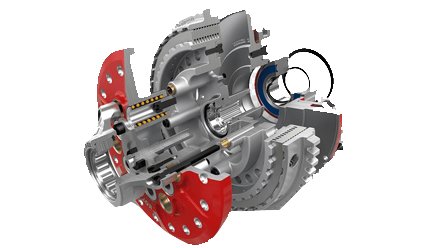 Time-saving functionalities of SOLIDWORKS Professional for Machine Design
Design checker – A timesaving tool for ensuring compliance with your organization's design standards
Workgroup PDM – product data management – Control CAD file revisions and manage all project data more efficiently
Toolbox – A time-saving library of Smart Parts, fully integrated with SOLIDWORKS software
DriveWorksXpress – Easy to use design automation tool that allows automation of most tedious and repetitive design tasks
DFMXpress – An upfront validation tool that allows engineers and designers to catch geometry that could be difficult, expensive or impossible to machine by conventional methods early in the design process when mistakes can easily be fixed
Smart Component Technology – an innovation that automates assembly tasks such as selecting and inserting standard bolts into holes and adding washers and nuts in the correct sequence
Configuration Management – To create Multiple Design Variation
Convert 2D AutoCAD drawings to 3D using SOLIDWORKS
Use AutoCAD 2D Command Emulatore in Sketch mode for faster turnaround time.
EGS India – Customer's Choice for Machine Design Requirements from SOLIDWORKS
Technical support from product design engineering team with in-depth experience in handling large design projects, since 1993
SWATT – SOLIDWORKS Authorized Testing, and Training Centre
Proven Experience in Design of Special Purpose Machines (SPM), Validation of Machining Centres (CNC)
Imparting innovative design processes and best practices to accelerate product development
Specialists in Large Assembly Management, Design Automation using VBA & GD, and T
Purchase SOLIDWORKS in India by investing with the right partner – EGS India :
Contact Us
GENERAL FAQs IN Sheetmetal
I will have to design different types of components like sheet metal, and structures in my machines. How will SOLIDWORKS be suitable for my design process?
You can create frame structures for your machine and build sheet metal enclosures around it with top-down assembly modeling in SOLIDWORKS, so that if frame dimension changes, sheet metal components will get updated automatically. Also, you can design any complex parts or surfaces with SOLIDWORKS.
Is there any way to know my cost with my SOLIDWORKS designs, based on material consumption?
Yes, you can know the cost of manufacturing your products and their components based on the data you have provided in the templates. You can specify the cost of material(Stock, Sheet Metal, Structures, etc.,), manufacturing operations, bought-out components, and more to know costs as your design gets updated.
Can I validate my machine for real-world loads and check for failures?
Yes, With SOLIDWORKS simulation solutions you can conduct advanced simulations to know the stresses and displacements in the process and make design changes eliminating costly prototypes.
Is there any library for standard components like nuts & bolts?
Yes, With SOLIDWORKS 3D CAD you get millions of standard components like bearings, nuts, bolts, cams, and gears are much more to use in your designs with simple drag and drop.
Is it possible to design electrical panels for my machines with wiring routes?
Electrical designs are possible with SOLIDWORKS' seamless ECAD/MCAD collaboration capabilities. Design electrical schematics and generate automatic wire routing in your SOLIDWORKS product assembly based on those schematics.