Finite Element Analysis
CAD
EGS India has full-fledged capabilities to perform Design functions ranging from Concept to Detailed Engineering. We develop Parametric Solid Models of Designs using SOLIDWORKS. Complex Assemblies involving over 1000 Components have been developed at EGS. Feature-based Solid Modelling forms the core expertise with our CAD team. We have access to Rapid Prototyping Machines to obtain prototypes in very short time. We perform the following functions:
Concept Design of parts, sheet-metal components and assemblies
Detailed Engineering Design
Development of GD&T drawings per ASME Y14.5
FEM / FEA / CFD / Kinematics – Overview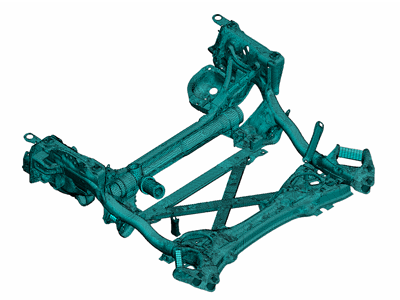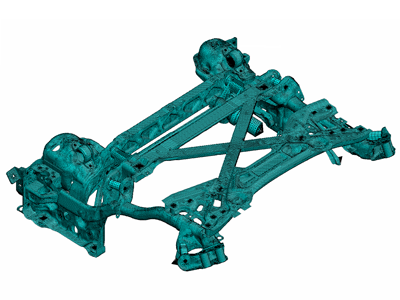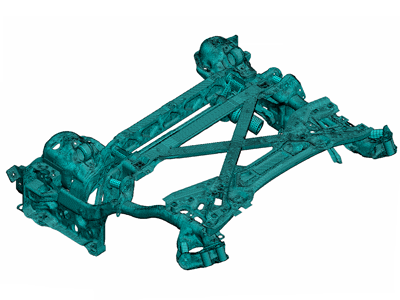 EGS India provides full scale Finite Element Modelling and Analysis of Complex Engineering Systems. Simulation of practical real-Life situations, correlation between test and analysis data, service life prediction, design optimization, kinematic analysis and failure mode prediction are performed by our highly-qualified associates with multi-faceted experience.
Some of the projects done by us for client's world-wide include:
Full Vehicle Simulation for Durability, Noise / Vibration / Harshness Analysis of Luxury CAR & Sports Utility Vehicle
FEA of Luxury bus for on-the-road Condition
Harmonic Vibration Simulation and Alleviation in Two-Wheeler
Explosion-Proof Container Weight-Reduction
Durability & Fatigue Life Prediction of Aluminum Alloy Wheels
Steering Gear Housing weight reduction Analyses
Failure Analysis of Composite Torsion Bar
Non-Linear Buckling of Structures
FEA of Elastomers for Seals, Boot applications
Heavy Commercial Vehicle Durability Analysis and Correlation to Test Data.
Structural Analysis & Optimization of 110 Ton Gantry Crane
Thermal Management of Disc Brake Rotor and Correlation to Test Data.
Performance Simulation of Hydro-Pneumatic Suspension System
Simulation to achieve component flatness during milling operations
Weight Reduction and Launch Condition Simulation of Space Vehicles.
Tyre Patch Contact and Inflation Profile Simulation of Radial Tyres.
Improvement in Air Flow of Vacuum Cleaners using CFD
Least Weight Analysis of Space-Frame Structures
Life improvement for Dryers and Centrifuges
Prevention of failures due to pipe vibrations
NVH performance estimation of automotive Wheel-Tyre assemblies