Sheet Metal
EGS India – Value Added Reseller (VAR) of SOLIDWORKS in Chennai, Coimbatore, Trichy, India Delivering Design Technology since 1993
SOLIDWORKS – Benefits for Sheet-metal Design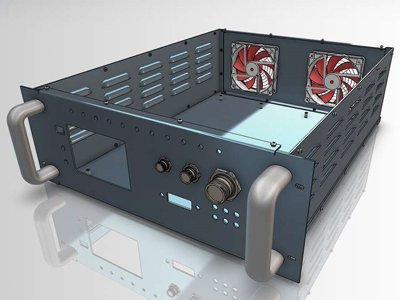 Advanced Features for Sheet Metal Design
Interactive Design of of Sheet Metal Surfaces
Bend Factor Calculations
Ability to visualize, check and validate Design Concepts in 3D
Production-ready Bi-Directinal Parametric 2D Drawings that update automatically with Design Changes
Communicate 2D and 3D Designs using e-Drawings – for SOLIDWORKS, DWG and DXF
Library Sketches, Features, Forming Tools, Parts, Assemblies for Drag-and-Drop
Accurate estimate of Blank requirement
Improve Reliability by performing FEA using Cosmos inside SOLIDWORKS – No Translation of design data
Special Toolsets for Sheet-metal Design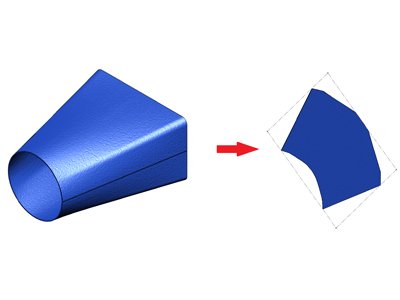 Rich Sheet-metal Features
Variety of Corner Treatment
Forming Tools
Blank Development for regular sheet metal parts
Bend Control Parameters
Flange Operations
Automatic Relief Cuts
Applications of SOLIDWORKS in Sheet-metal Design
Progressive Die Designs
Dies for Sheet-metal parts with complex shapes
Automation of Die designs for sheet-metal parts using SOLIDWORKS API
Salient Features of SOLIDWORKS Sheet metal design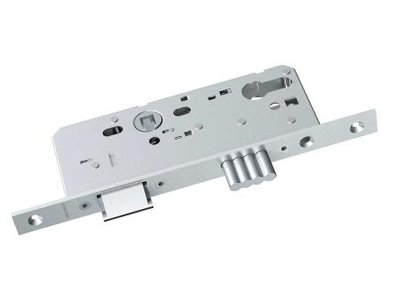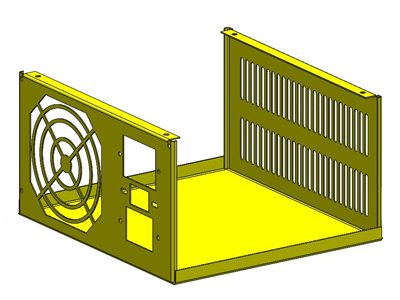 Design a Part from the Flattened State and then Convert it to Sheet Metal
Design a Sheet Metal Part from the Flattened State
Design a Part from a Solid, then Convert it to Sheet Metal
Design a Sheet Metal Part from a Solid
Advanced Corner treatment
Lofted Bend with rich options for users
Add weld bead to corner of sheet-metal parts
Forming Tools from Design Library for different shapes
Recognize uniform thickness regular sheet-metal parts from imported CAD data such as Pro/Engineer, SDRC IDEAS, CATIA, AutoCAD Inventor, Unigraphics among others
Create sheet-metal gauge table
Variety of Tabs, Flanges and hems
Why BUY SOLIDWORKS, for Sheet-metal Design, from EGS India, Chennai / Coimbatore?
Proven Technical support with large number of satisfied customers in Design using SOLIDWORKS in Production
SWATT – SOLIDWORKS Authorized Testing, and Training Centre
Proven Experience in Working with Sheet-Metal Companies, Progressive Sheet Metal Die Designs
Domain knowledge and implementation of Best Design Practice as a part of training program
Specialists in Design Automation of Sheet Metal Drawings using VBA & GD and T
---
Purchase SOLIDWORKS in India by investing with the right partner – EGS India :
Contact Us
GENERAL FAQs IN Sheetmetal
1. I am a Sheet metal fabricator, can I design the models in SolidWorks?
SolidWorks is a parametric software with an integrated environment for machined parts, Sheet metal, Mold, Structure, and surface modeling. There are dedicated tools for modeling Sheetmetal components.
2. Can a Solid body be converted to Sheetmetal in SolidWorks
SolidWorks has the technology to convert the solid body to Sheetmetal by defining the bend areas and all sheet metal parameters such as thickness, bend radius, etc.
3. I am an AutoCAD User having all the designs in 2D CAD format. Can I reuse the legacy AutoCAD files to design 3D Sheetmetal models in SolidWorks?
SolidWorks supports the import of many CAD formats including AutoCAD format. We also have the option to either import as a drawing or a 2D Sketch. When the 2D Sketch option is selected, we can easily convert the 2D Sketches to 3D Sheetmetal models.
4. How can we find the number of bends and cuts for the 3D Sheetmetal model in
SolidWorks?
Once the 3D Model is designed in SolidWorks, a cut list will be automatically created for the model containing the number of bends, cuts, material applied, mass, etc.
5. I want to convert the Sheetmetal model or drawing to give input to a laser, plasma, or waterjet cutting machine. Is it possible?
The commonly used format to give input to laser, plasma, or waterjet cutting machines is DWG or DXF. We can export the SolidWorks 3D model or 2D Drawing to DWG or DXF.
6. Is it possible to get the exact blank development area to purchase raw materials using the 3D Sheetmetal Model?
Once a Sheetmetal model is designed in SolidWorks, a tool is available in SolidWorks which flattens the 3D Model to show the exact blank development area so that the raw material can be purchased for the exact size.
7. How does SolidWorks calculate the exact development area (Blank) for the 3D Model?
While designing a 3D sheet metal model, we provide values for Sheetmetal Thickness, bend radius, K-factor/bend deduction/bend allowances, and relief values. Using all these details, SolidWorks computes the exact blank development area.