Tool Design
EGS India – Value Added Reseller (VAR) of SOLIDWORKS in Chennai & Coimbatore, India
Benefits of SOLIDWORKS for Tool Design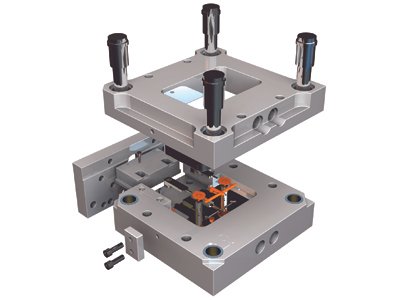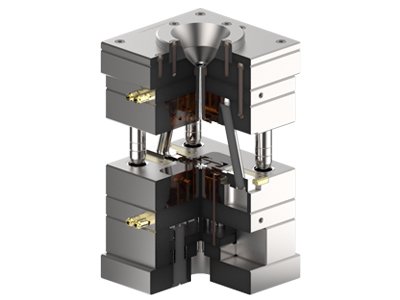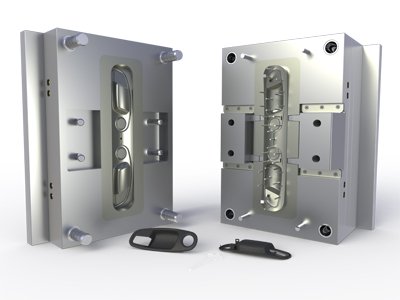 Design of Dies and Tool Sets for Plastic/ Sheet-metal/ Casting/ Forging Components
Integrated FEA for Tool Stress Analysis
Inter-operability with other CAD systems – Pro/Engineer, CATIA, Unigraphics, SDRC IDEAS, Parasolid among others
Ability to model complex surfaces
E-drawings: Communicate 2D and 3D Designs – for SOLIDWORKS, Pro/Engineer, AutoCAD, DWG and DXF
Customized Menu Interface for Mould and Tool Die Designs
Eliminate Re-work
Surface Quality Checks for accurate Die Designs
---
Special Toolset for Mould and Tood Design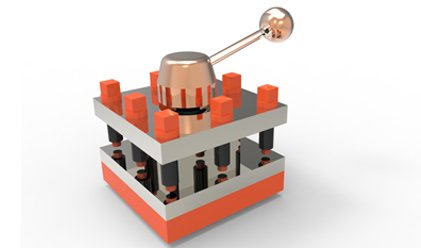 ---
Direct Benefits using SOLIDWORKS – Customer Feedback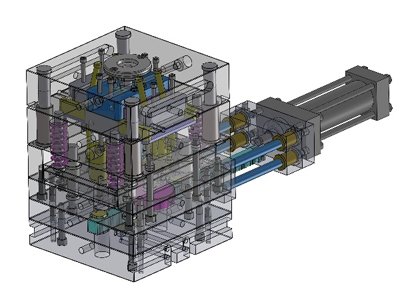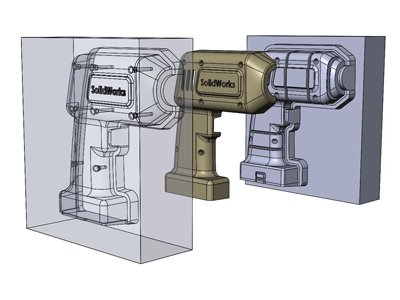 Compressed mold development cycles
Added mold development and draft analysis capabilities
Generated new customers
Improved competitive position
Saved time in the design process by reusing existing design material without any problems
Facilitated smooth transfer of design data to workshop
Realized an outstanding price/performance ratio
Benefited designers quickly because of ease of use
Realized better understanding of the design
Realized complete freedom in generating sections, in order to make undercuts more visible
Integrated CAD with CAMWorks for NC programming and MoldWorks for mold-making analysis
Enjoyed the ability to use more affordable hardware
---
Why BUY SOLIDWORKS, for Mould Tool and Die Design, from EGS India, Chennai / Coimbatore?
Hands-on training on Mould, Tool and Die Designs based on Customer Projects – Direct Business Impact in successful implementation
SWATT – SOLIDWORKS Authorized Testing, and Training Centre
Proven Experience in Design and Development – Emphasis on Design For Manufacture (DFM)
Imparting innovative design processes and best practices to accelerate die design and development
Critical knowledge on GD&T – Requirement of Industry for Quality and Cost considerations
Purchase SOLIDWORKS in India by investing with the right partner – EGS India :
Contact Us
FAQs IN MOLD INDUSTRY
Q: Does SOLIDWORKS have tools for Mold Designing?
A: SOLIDWORKS has tools and commands specific for Mold designing for core and cavity splitting. You can create a mold using a sequence of integrated tools that control the mold-creation process.
Q: Should I purchase Mold design tools separately for SOLIDWORKS?
A: No. SOLIDWORKS 3D CAD has inbuilt capabilities for Mold tool designs which are included in the standard module itself.
Q: Can Another 3D CAD or Neutral Files be imported for Mold Tool Designing and Splitting?
A: Yes. Other 3D CAD and Neutral Files like STEP, IGES, and Parasolid files can also be imported into SOLIDWORKS and can be used for Mold Splitting.
Q: If there are any errors or faulty faces in the imported model, will SOLIDWORKS help in identifying and solving them?
A: SOLIDWORKS has import diagnostic tools to repair imported models. Import diagnostics repair faulty surfaces knit repaired surfaces into closed bodies and make closed bodies into solids.
Q: What are the different industries and materials for which Mold Splitting can be done?
A: SOLIDWORKS is efficiently used in various mold, pattern makers, casting, tool, and dies industries for materials such as Steel, Aluminium, Copper, Metal alloys, Rubber, Plastics, and more. It can also be used in industries for pattern making, Die and Sand Casings, and Investment castings.