Aerospace, Naval, Space, Defence Applications.
Aerospace Applications – SOLIDWORKS Simulation from EGS India – Authorised VAR in Chennai,Coimbatore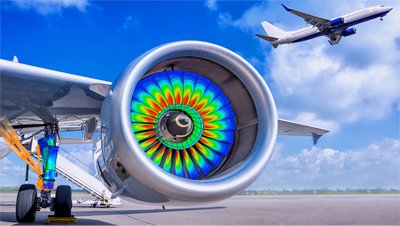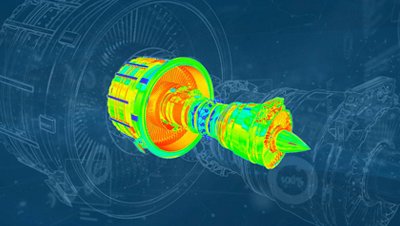 SOLIDWORKS Simulation (Cosmos FEA), from Dassault Systemes SOLIDWORKS Corp. USA, has been used by Aerospace Industry for FEA, for wide-ranging applications involving kinematic analysis, finite element analysis and Computational Fluid Dynamics. Some of the capabilities include:
Composite Structures FEA
Shock and Vibration FEA calculations (NAVSEA, MIL STD)
Durability and Fatigue Life Estimation
Modal Analysis and Frequency response calculations
Weight Reduction and Shape Optimization
Force estimations in Actuators, Mechanisms and Complex Mechanical Devices
Cooling and Thermal Management of Avionics, Electronic Cooling Systems
Structural Strength and Buckling calculations
Non-Linear FEA of Elastomers and Composites
Advantages of SOLIDWORKS Simulation for Aerospace Applications
Stress calculations on components and sub-systems
Kinematic Analysis using SOLIDWORKS Motion for mechanisms such as landing gear, door-closure, actuating levers, remotely controlled devices
Non-linear Simulation of Elastomers, Seals, Gaskets, re-inforced rubber components for strains, performance, durability, sealing effectiveness, pressure foot-print, deflections
Stiffness, Durability, Tri-axial / Random Vibration and Life estimation for aerospace components such as mounts
Stiffness and strain calculations for Composite Panels
Life Calculations of safety systems
Fluid Flow calculations for valves,pumps, pressure-regulating devices
Return on Investment using SOLIDWORKS Simulation has been the highest among contemporary FEA Software. Design Optimization based on CAD models is easily accomplished in native CAD environment resulting in reduced time and cost.
Comparison with Contemporary FEA Software
| Feautures | SOLIDWORKS Simulation | Other FEA |
| --- | --- | --- |
| CAD Integrated FEA | | Limited or Expensive |
| Design Scenarios | | |
| Easy to Use | | Known as not easy to use |
| CAD driven Optimization | | |
| Analysis to test correlation using 'soft' 'Sensors' | | |
| CAD Integrated Kinematic Analysi | | |
| Automatic transfer of loads from Kinematic Analysis to FEA | | |
SOLIDWORKS Simulation in Space Applications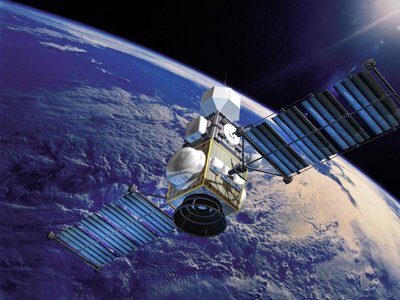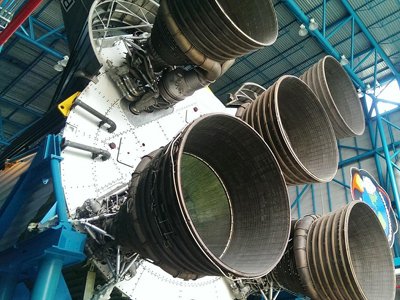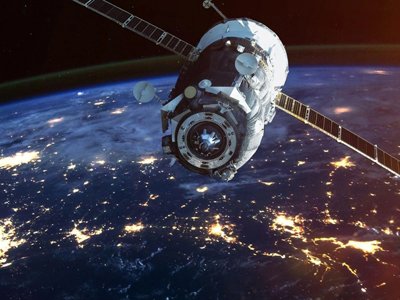 SOLIDWORKS Simulation has been used in design and validation of Space Instruments, Launch Vehicle sub-systems, Satellite sub-systems by Aerospace corporations world-wide.
Some of the areas of application include:
Validation for Launch conditions including stress calculations, vibration response and life usage
Weight reduction of satellite components for achieving payload targets
Failure mode prediction for mission critical components and sub-systems
Kinematic simulation of actuation systems such as deployment of antenna, solar panels and other devices
Why Choose SOLIDWORKS Simulation FEA Software for Product Design & Development?
Proven FEA Software for Design and Development of Value Engineered Products
Inter-operability with any CAD System such as Pro/Engineer (Creo) , Siemens NX (Unigraphics), Autodesk Inventor, Dassault Systemes
CATIA, Solid Edge 3D CAD
FEA Translators for NASTRAN, Dassault Systemes SIMULIA ABAQUS, SDRC IDEAS, ANSYS, PATRAN
True Contact Analysis for Multi-Part Assemblies
Ability to Solve Very Large Degrees of Freedom (DOF) problems
h- and p- FEA for accuracy and speed of solution
Extensive Correlation between Analysis data and Real-World Testing
Technical Support on FEA Software from EGS India – Engineering Design Consultants since 1993